Welcome to Museo Arte
Museo Arte, founded in 1864, and located in the heart of Madrid's cultural district offers a dazzling array of art works from Spanish masters, as well as from other areas of Europe, and from Asia. The permanent collection at Museo Arte includes paintings, drawings, ceramics, and sculptural works.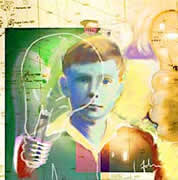 The Museum
The Museo Reina Sofía opened its doors in 1990 to show the contemporary Spanish art in relation to the international context. Its collection consists of more than 20,000 works from the late nineteenth century to the present, five percent of which is exhibited at the Museum and includes works by artists such as Pablo Picasso, Joan Miró, Salvador Dalí, Juan Gris, Robert Delaunay, Georges Braque, Yves Klein, Robert Motherwell, Francis Bacon, Richard Serra, Alexander Calder, René Magritte, Gerhard Richter, Antoni Muntadas, Michelangelo Pistoletto, Sol LeWitt or Marcel Broodthaers, among many more. The centerpiece is Guernica (1937), by Pablo Picasso.
Current Exhibits
Museo Arte is currently showing a travelling exhibit of Watercolors by Spanish Contemporary Artists Other current exhibits include a Sculpture Show In the Sculpture Garden Courtyard, and Road to Morrlsy: An installation by Jaime Nelson. For more information on exhibits at Museo Arte, visit Exhibits.
Special Events
Museo Arte holds special events throughout the year for general public, as well as special groups. Facilities are also available for charity events, weddings, and private gatherings.